Guides
Creating Your Item - Template Editor
Getting Started
Creating Your Item - Template Editor
Creating Your Item - 3D Modelers
Item Thumbnail Guide
Submitting Your Item
Submission Guidelines
Managing Your Item
Promotional Contents
Creating Your Item - Template Editor
Item Creation Guide using the ZAIZAI Studio Template Editor
Welcome to ZAIZAI Studio, the creation platform for virtual assets of ZAIZAI.
To assist you helping you to make your first items in ZAIZAI, the following topics will be covered in this guide:
Choosing a Template
Design Concept
Using the Template Editor
Creating Texture Files
Uploading Items
Choosing a Template
You can check for the list of templates currently supported by ZAIZAI Studio and then choose which items you want to create.
Log into ZAIZAI Studio and then click on the Manage Items button, which is located on the right side of the toolbar.
On the main screen, click the Create Item button.
Select the type of template you want to create from the list of templates on the screen.
(Some premium templates may be available only by purchasing them.)
Choosing a Design Concept
In order to create an item, you must first come up with the design concept of your project. The design concept should be creative and visually appealing.
Create a cool concept that ZAIZAI users would love to share and show off to their friends in-game!
Using the Template Editor
First, open up Template Editor. Once its open, the UV area of the template (where the 3D image is unfolded and shown in 2D form), should be displayed on the right-hand side.
You can preview how the items in the UV format would look like in-game, which you can see to your left.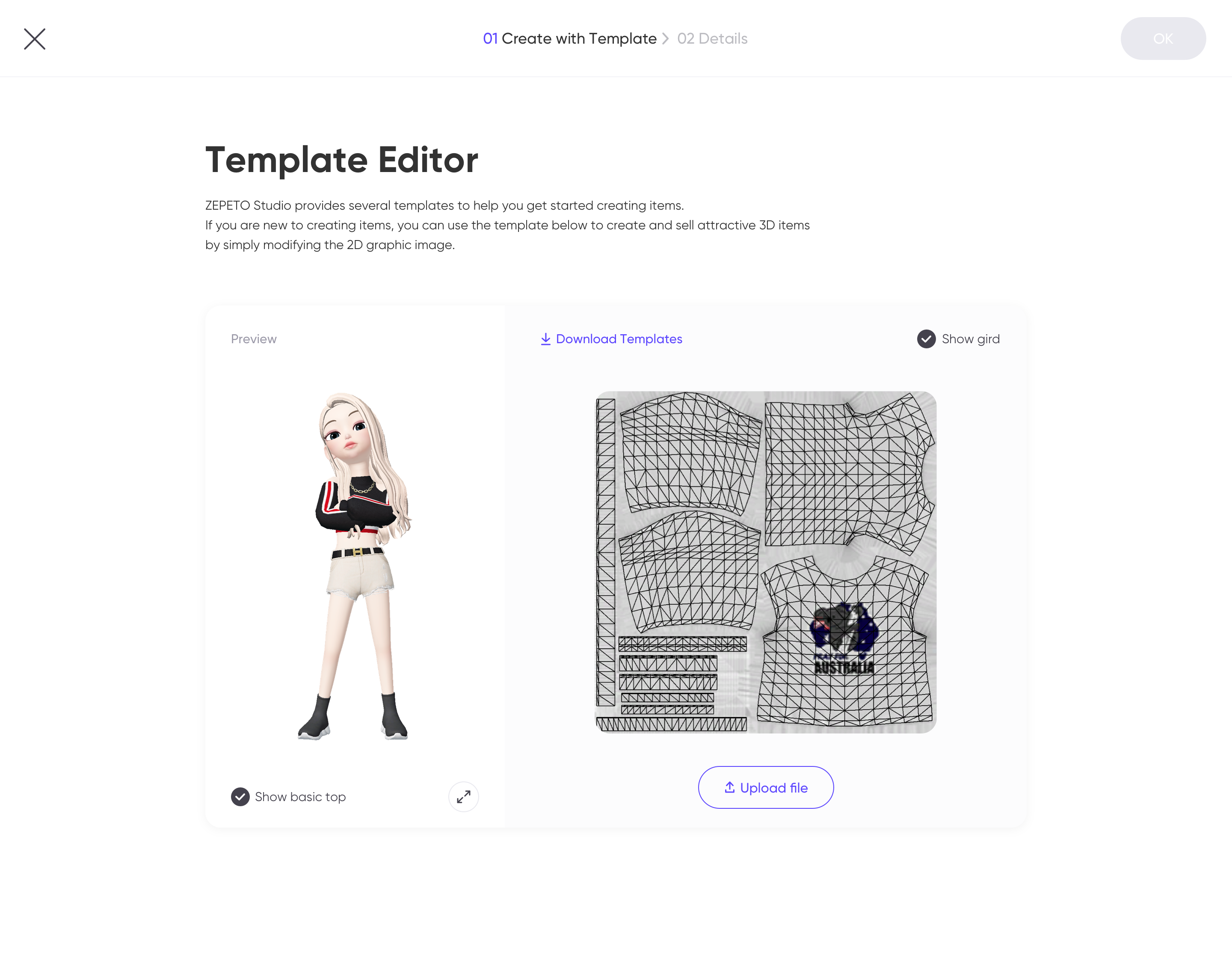 Once the UV grid structure is identified or confirmed, press the Download Template button, located at the top - next to the Show Grid button. This will download the texture image.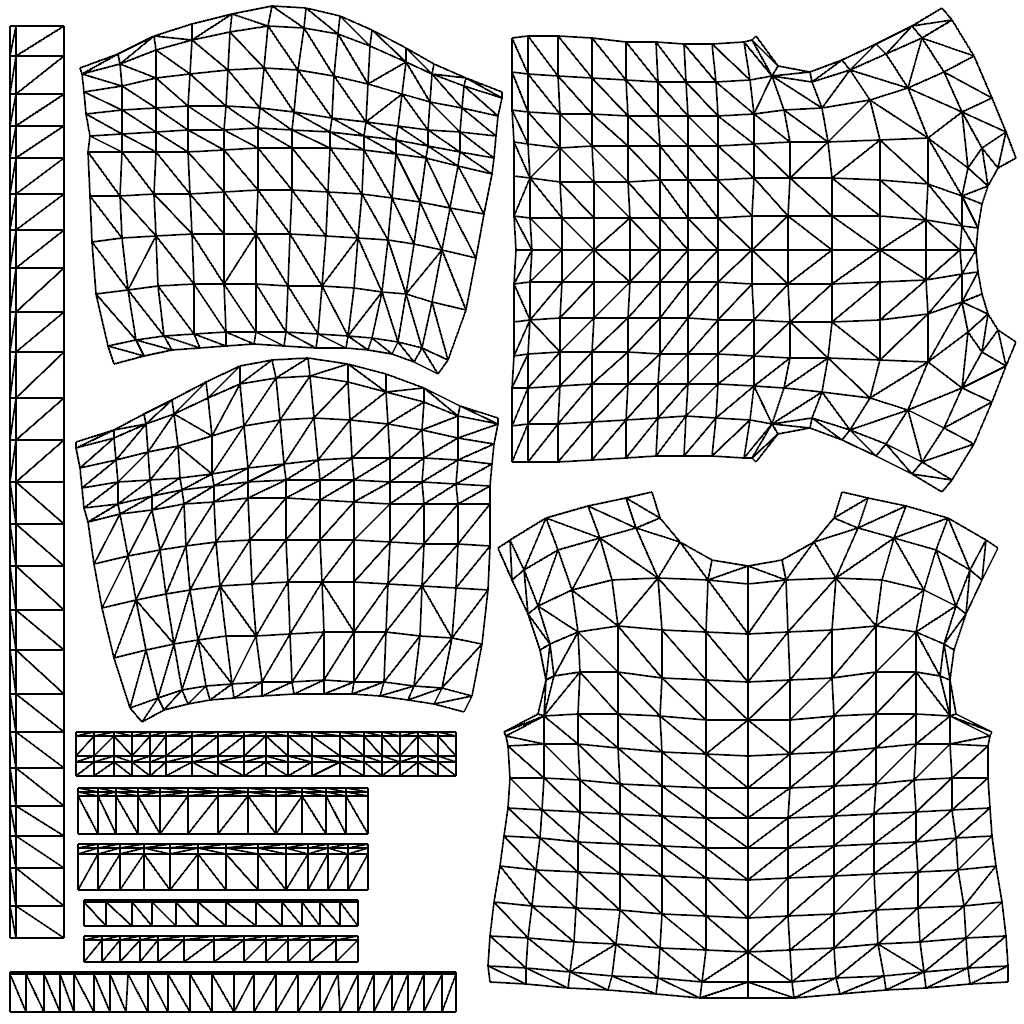 Creating Texture Files
Open the texture images that you downloaded earlier with an editing tool or platform such as Adobe Photoshop.
Add a layer above the texture image file to add the graphic texture of the item you want to create.
Once you complete editing the texture graphic, save it as a PNG format. Click the Upload File button located on the right side of the Template Editor to upload the file.
Requirements for Texture Editing

Recommended image sizes are from 256x256 px up to 512x512 px.
The format should be specified to PNG format.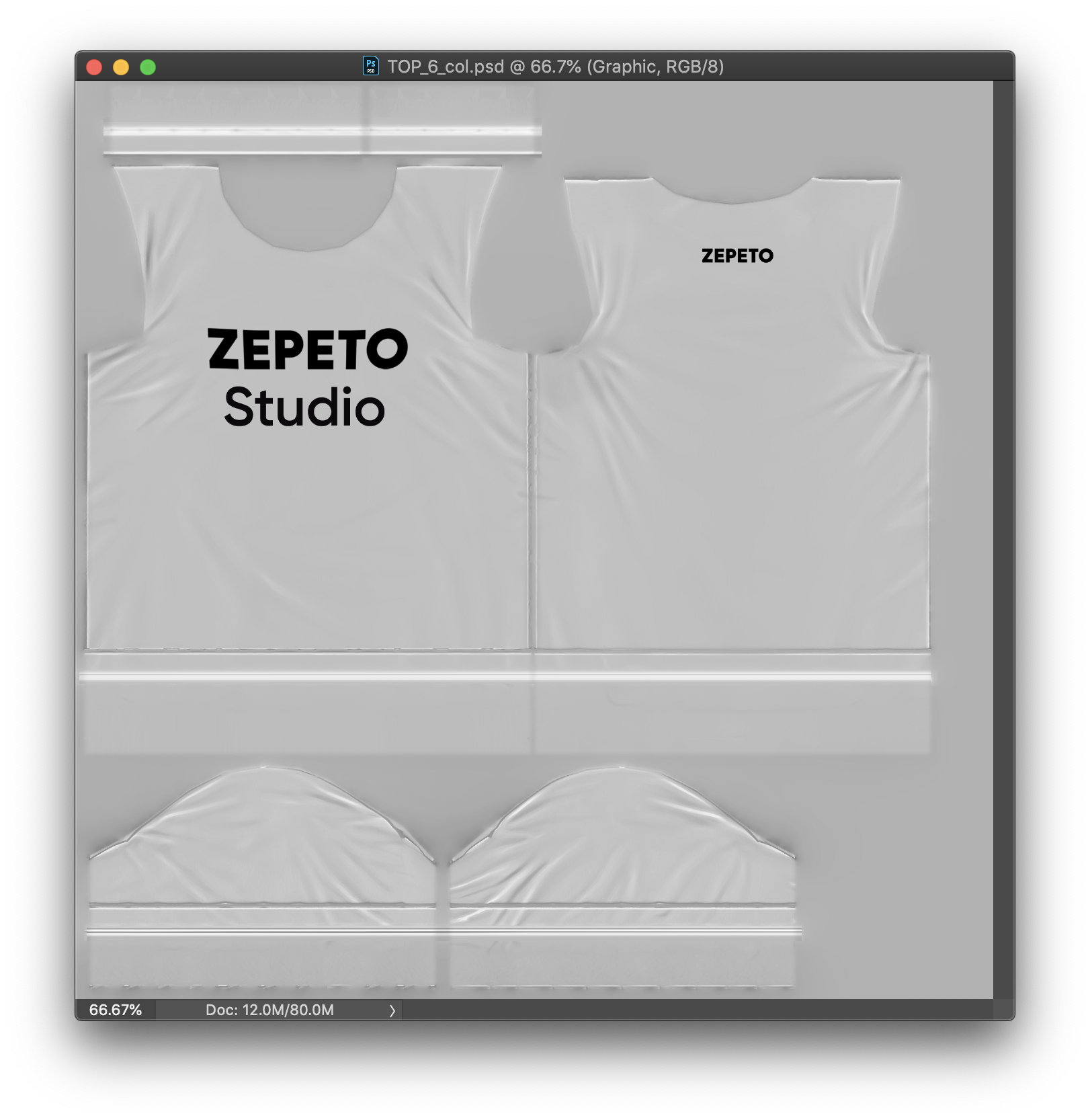 Uploading Items
Once you finished uploading the texture files and making sure that it as uploaded successfully, check the ZAIZAI preview of the left side of the Template Editor.
Make sure that you rotate the model around in the Preview section to see if there are any issues or concerns.
If there are no problems, click the OK button located on the right-hand side of the Template Editor to go to the item description section.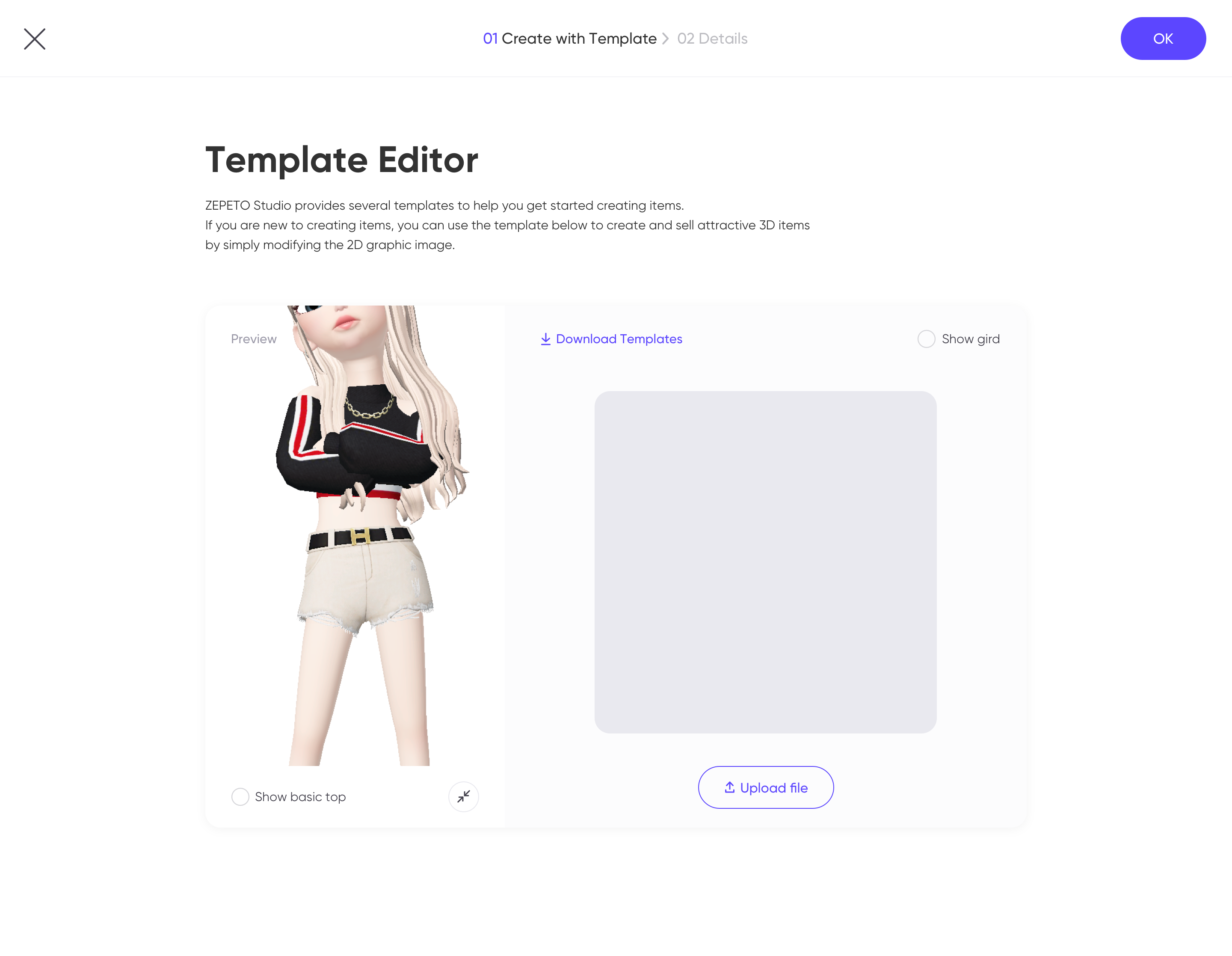 Next Steps
Let's learn how to upload your created contents into ZAIZAI Studio.